Performance, Accuracy, Integrity
We are Detailers from the Field, Detailing for the Field!
We are an extension of your team and follow your internal processes or we can share ours with you.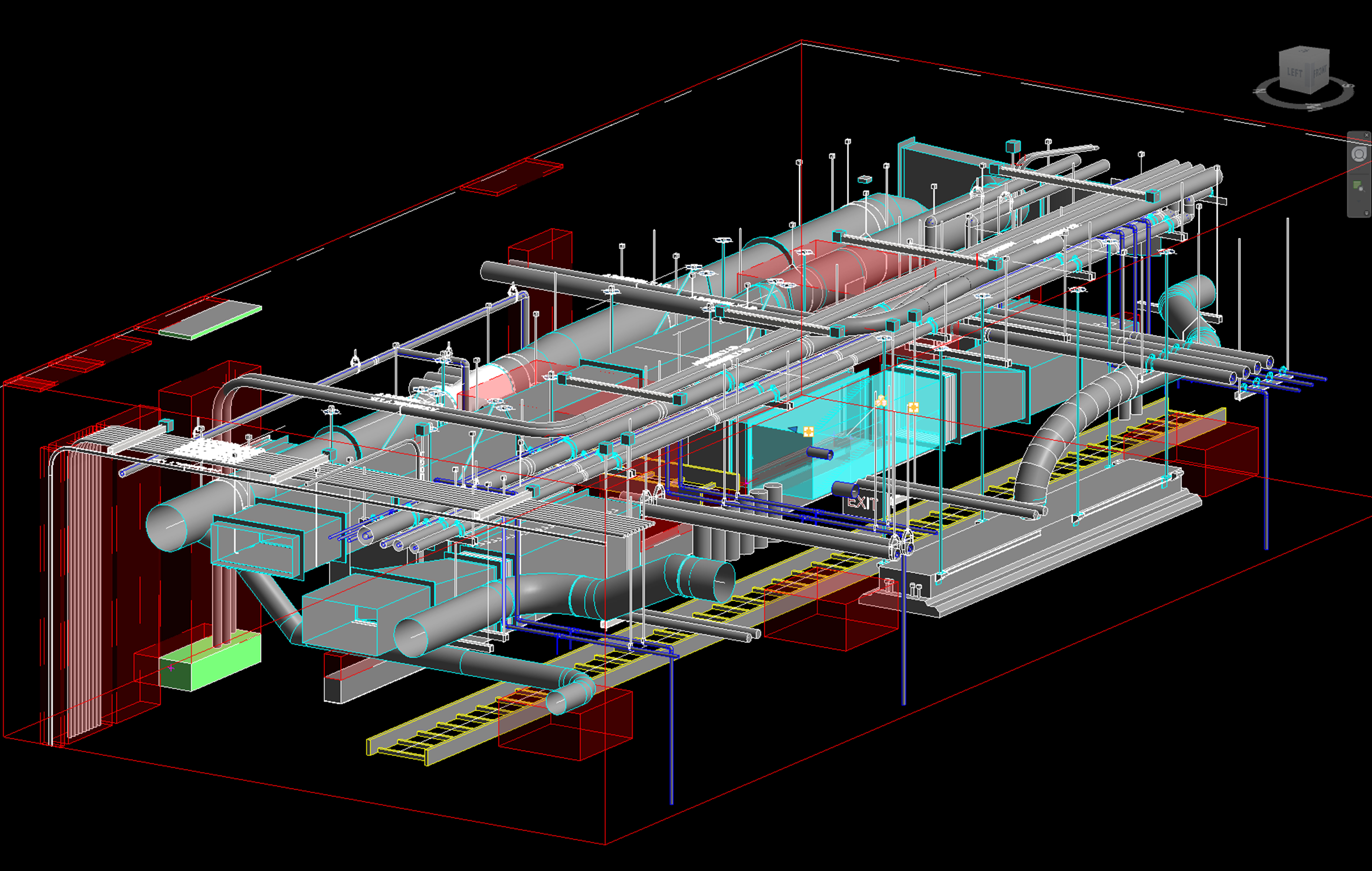 DETAILING, what does it take?
Accurate Detailing takes experience, ICON-BIM prefers Field Experience.
ICON-BIM delivers Plumbing, Mechanical Duct/Piping, Electrical, and Fire Protection Detailing services from tradespeople with hands-on construction knowledge. We are experts in both Revit and AutoCAD Fabrication. We primarily use Revit with a Fabrication Database. We also use Matterport, Evolve, UNIFI, MSuite, and BIMPro to help with our clients fabrication and purchasing efforts.
Here are just some of the things ICON Detailers pay attention to:
Equipment location for accessible maintenance

Pipe routing around the equipment's access zone it serves.

Swagelok fitting placement for scoping orbital welds

Valve heights and locations

Access panel location and alignment

Accessible field welds overhead and above the slab

Symmetrical hanger placement and pipe spacing

Stud Rail, King stud, and shearwall boundary element avoidance

Waste connection heights for fixtures

Fixture/Equipment submittals and cutsheets

NEC required clearances on control panels for equipment

Allowable spacing for install on duct runs parallel to critical walls

Control Joint, end wall, T section, and bond beam review for CMU pens

Manufacturer/code required clearances on venting/combustion air

Energy code requirements for building envelope considerations

Proper spacing of outside air intake and exhaust

Pressure class requirements aligned with client-specific shop fabrication standards

Proper slab openings for Duct

Switchgear and electrical panel clearances
MEP COORDINATION, what's the point?
The point is reduced cost and increased efficiency.
If done properly, MEP Coordination saves time and money for both Contractors and Owners. ICON-BIM has developed workflows to increase the efficiency of the Coordination process. When ICON-BIM runs coordination, the General contractor and Sub-Contractors know a tradesperson will be assigning clashes to the appropriate trade and clearing clashes that are non-issues.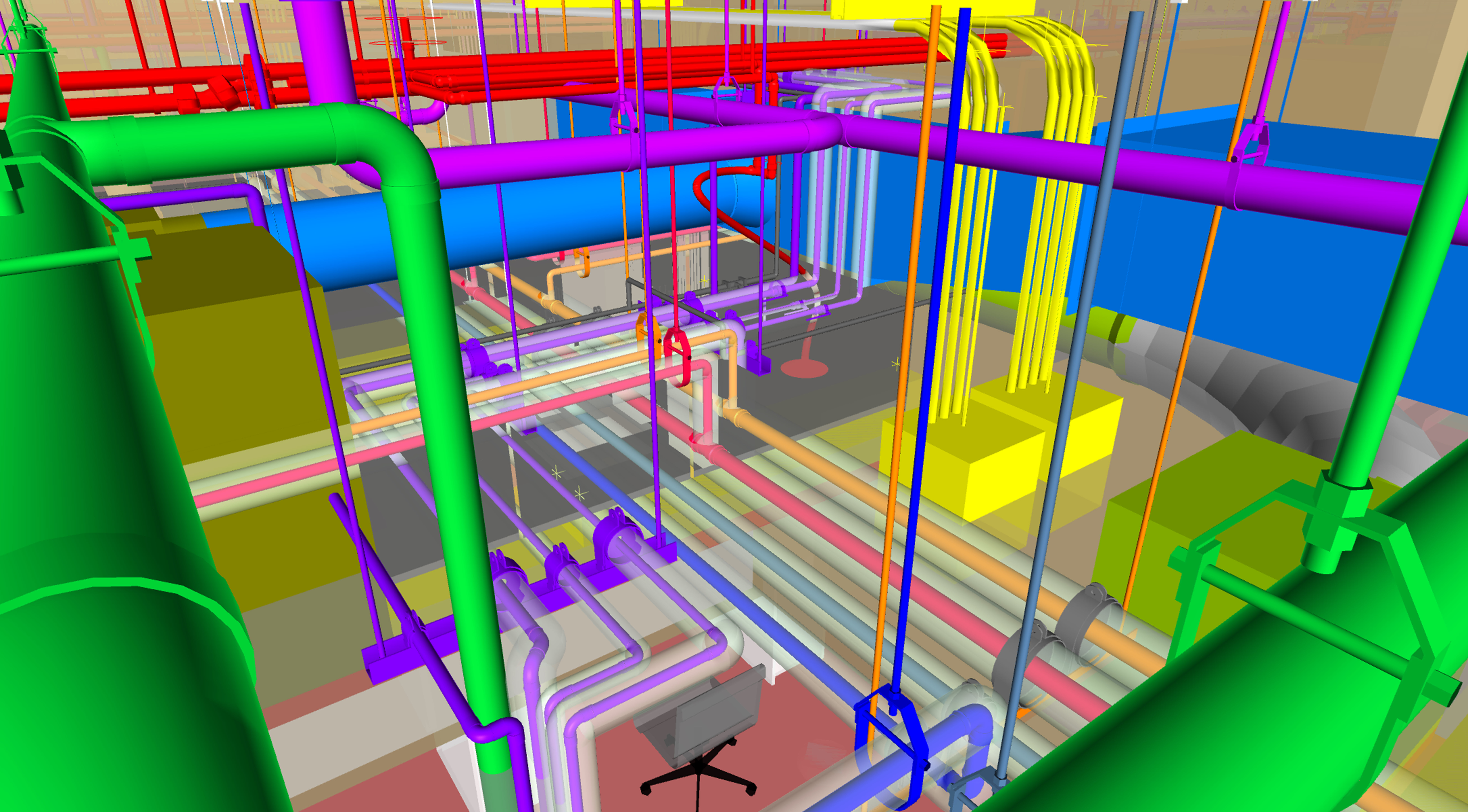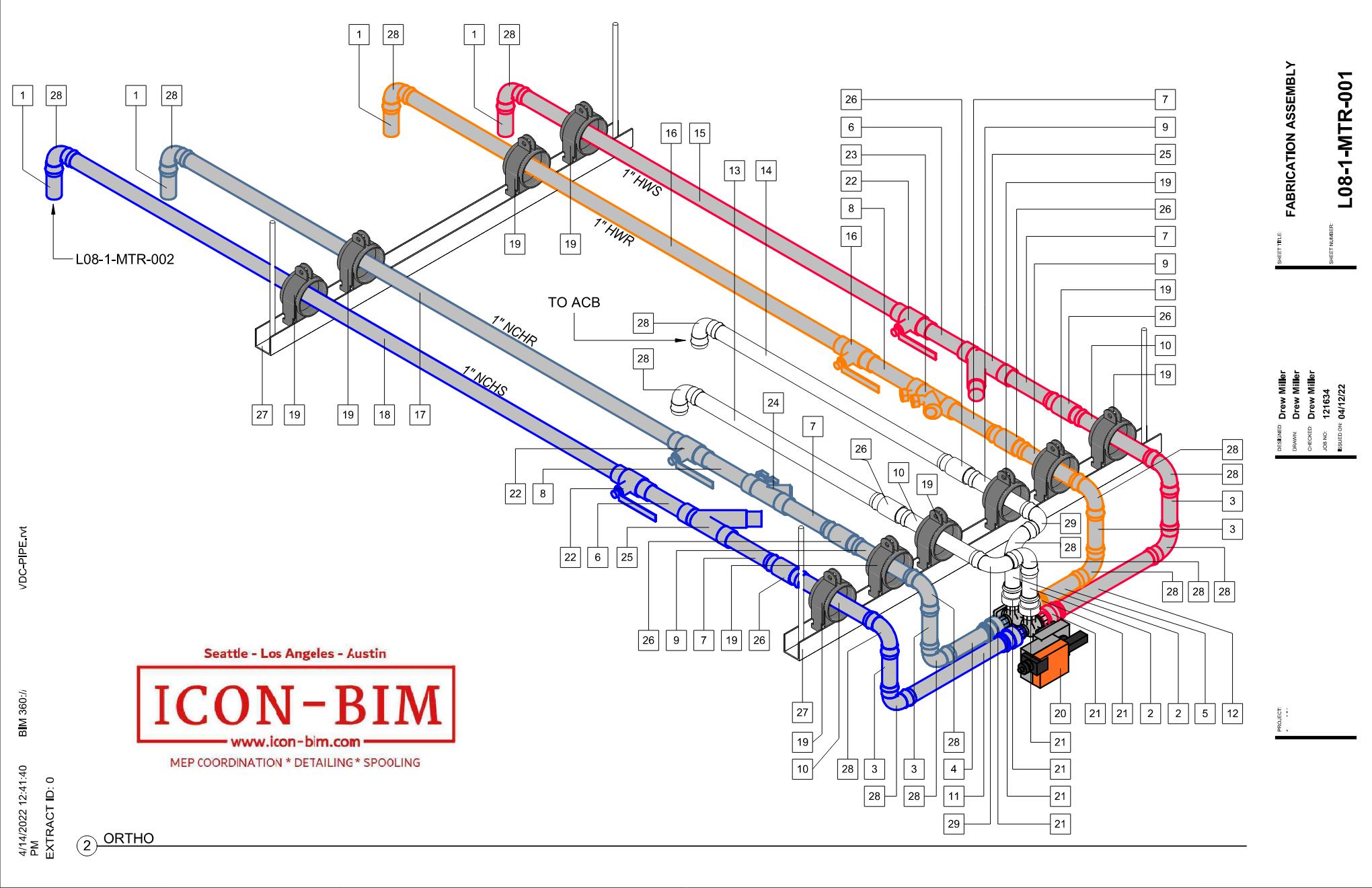 SPOOLING, will it even fit?
Pre-Fabrication of spools is how Contractors reduce labor hours in the field.
Understanding how the shop builds and field installs spools are unique to each project. Many practices apply, but field conditions dictate how spools will be broken out. Here are some of the questions we ask our clients, what is the depth of the manlift? Is there any welding onsite? Are we making spool connections with Vic couplings? What joint types are used on Duct? It's important to have someone that understands building trades and understands how to adapt to the needs of each Contractor. At ICON-BIM we do just that.